Hey, back again with a newspost. Summer Vacation started for me a couple weeks ago and I've been trying to get some stuff done before I have to go to somewhere else for most of July. What I've been doing is some collab work and a bit of movie converting for the Mad Archive. 
---
1. Cellification
     Cellification has been my primary focus since the start of my summer vacation and I've been getting some decent progress on it. Most of the progress is on the sprites and I still have a lot of them to do including getting started on my actual clip.
Here's what I can show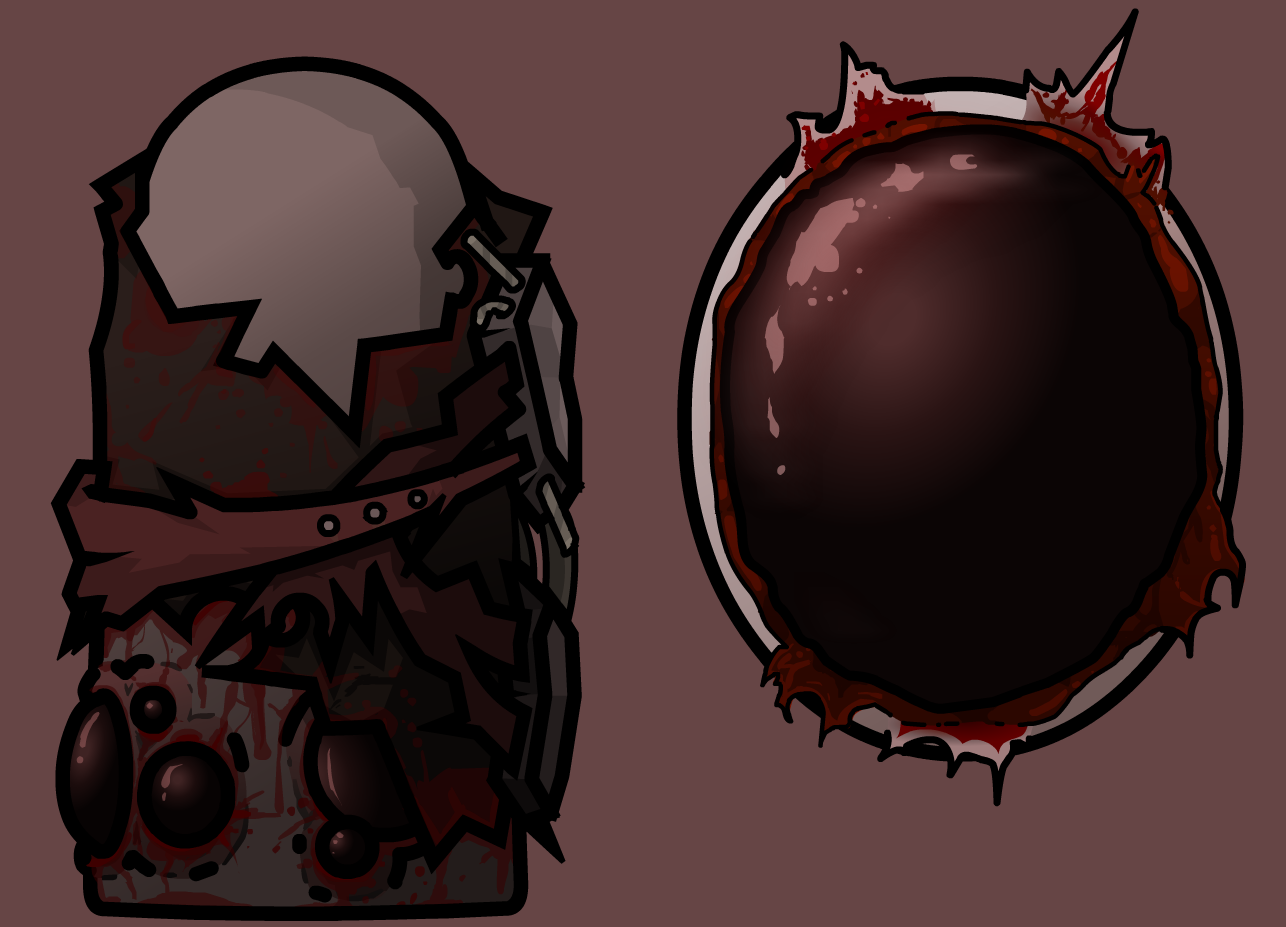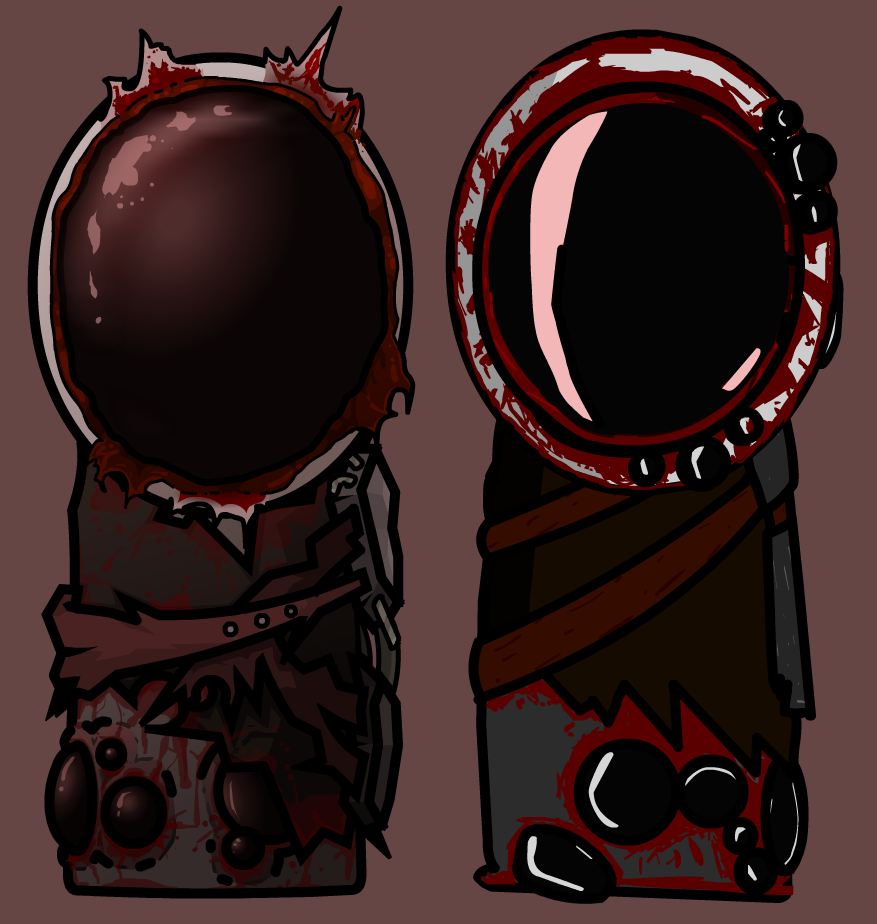 1. , 2.

 3.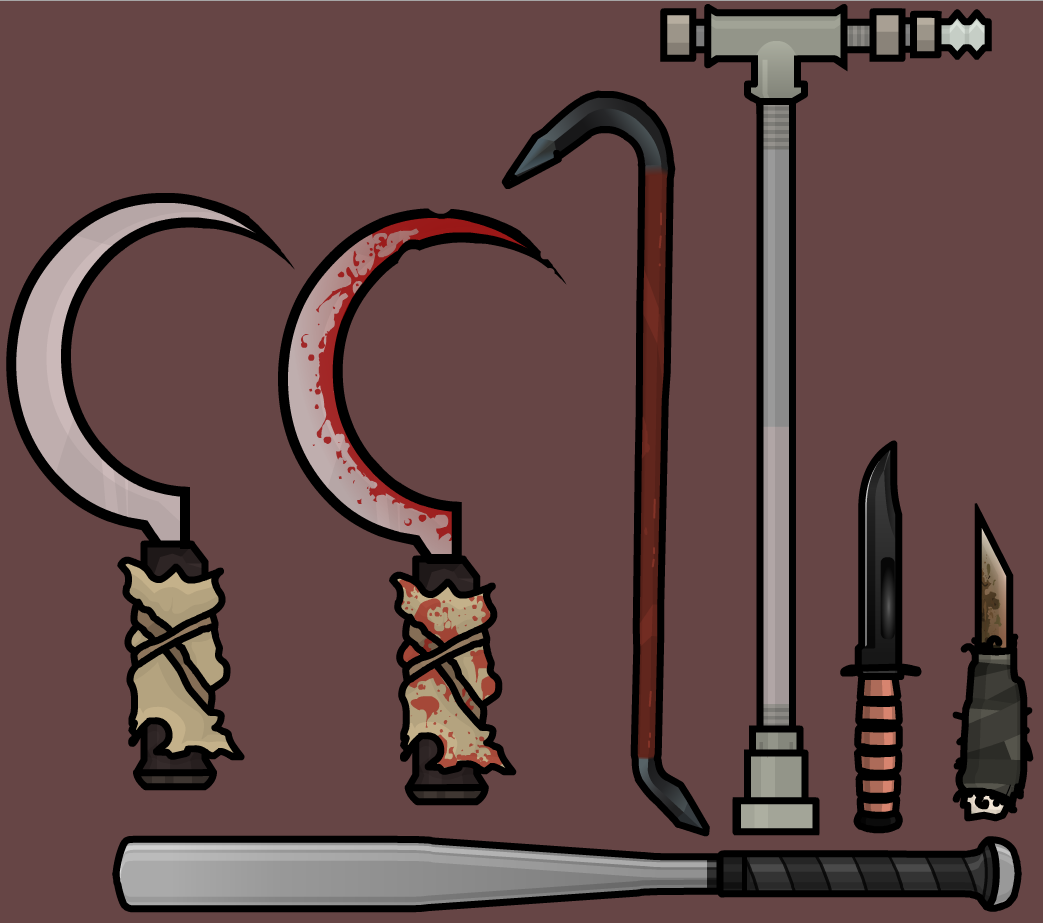 4.
The front angle of the body and head for one of the cell enemies
A comparison between my version and the original version of the cell guy's front angle
An auto shotgun ( I forgot the name of it xdddddd )
Some melee weapons for both the cells and the protagonist(s) to use against each other
If any of the pictures are too small or blurry for you then right click them and click "Open image in new tab".                If they're still too small or blurry then use waifu2x to make it bigger and clearer.
      -Whats Left to Do-
Finish remaking the 3 main cell enemies
Make the sprites for both or only one protagonist
Get clip ready for animating (BG, effects, props, corpses, etc.)
- Maybe - Make a few more weapon sprites
- MAYBE - Make a new G03LM sized cell enemy
---
2. Just Sprites (and 1 test)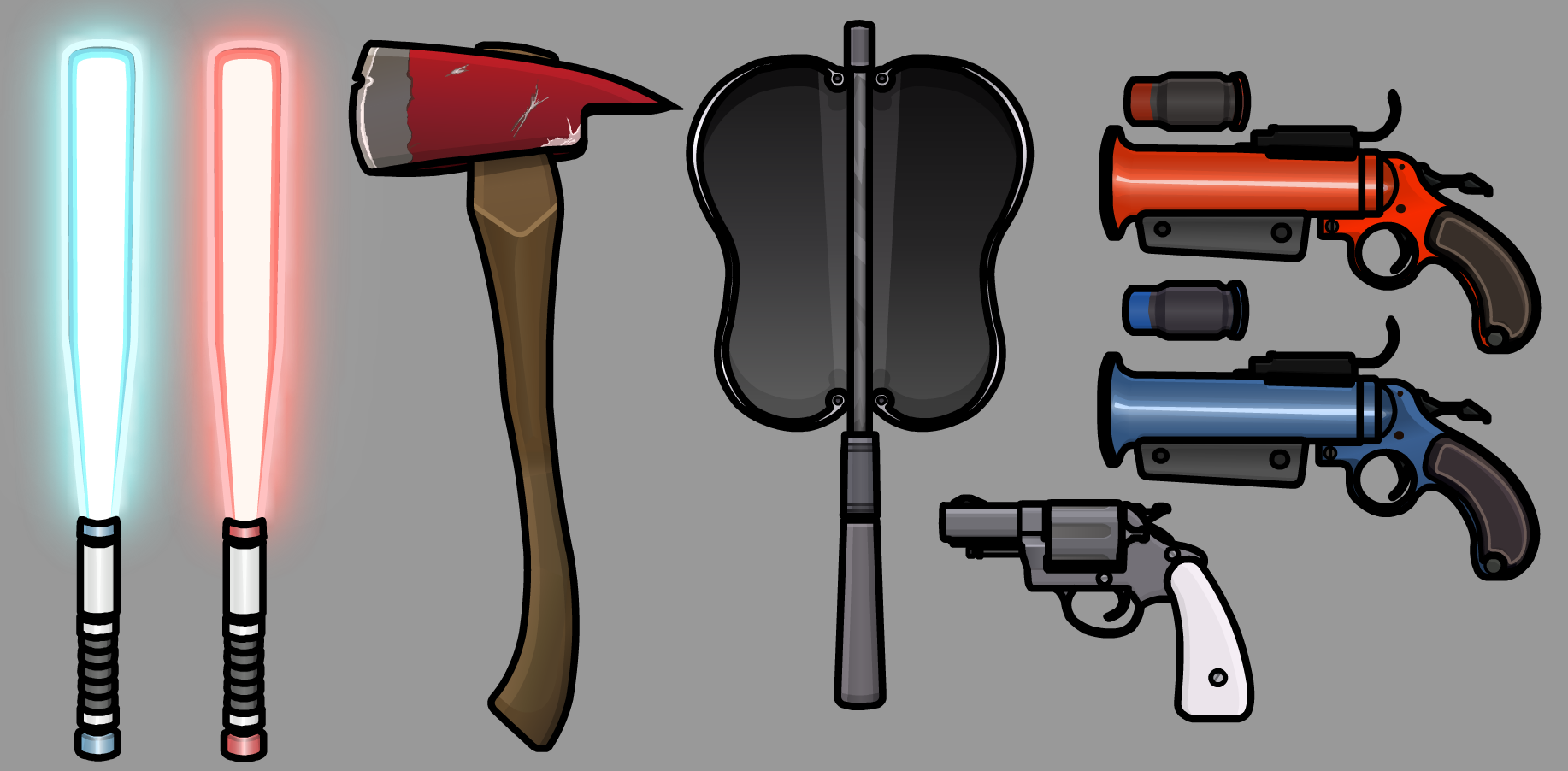 These sprites are just some old ones that I haven't shared around yet.
1st picture has the Halo MG6 Magnum, another shotgun (forgot the name for this one too), and a squirt gun.
2nd picture is just a bunch of TF2 weapons.
If pictures are too small or blurry, just follow what I said earlier for the Cellification pictures
Only one test for this newspost since I'm now only going to post tests if they're finished or if its something that I'm proud of.
---
3. Other Things
     Gonna make this part quick since I don't know how to start it and how to describe some thingys.
I will have no submissions for MD18. Its just too late for me to start making something that is actually original and genuinely entertaining to watch. I'm putting in all of my effort towards my Cellification clip.
After Cellification and a coop that I'm in are done, I'll take a break from madness until winter break or 2019.
I'm quitting the other 2 collabs that I'm in.                                                                                                 

Greedy Madness Collab - never really did anything in it 
A collab Mjorick privately invited me in - I have a feeling that its just gonna turn out to be a generic collab                                                                                       
I apologize greatly to @Dudingdarn and @MJorik for joining in these collabs with you two expecting me to do my part just to see me not do much of anything. I hope that you two will forgive me for this and I hope that me quitting won't hurt your collab's progress.
---
And that's about all of the things I wanted to talk about in this newspost.
I want to thank everybody that has stuck with me even though I've been making newsposts every 2 months now. I really appreciate it :D
Lɪᴋᴇ ᴀʟᴡᴀʏs, ʜᴀᴠᴇ ᴀ ɢᴏᴏᴅ ᴅᴀʏ, ᴀғᴛᴇʀɴᴏᴏɴ, ᴏʀ ɴɪɢʜᴛ C;